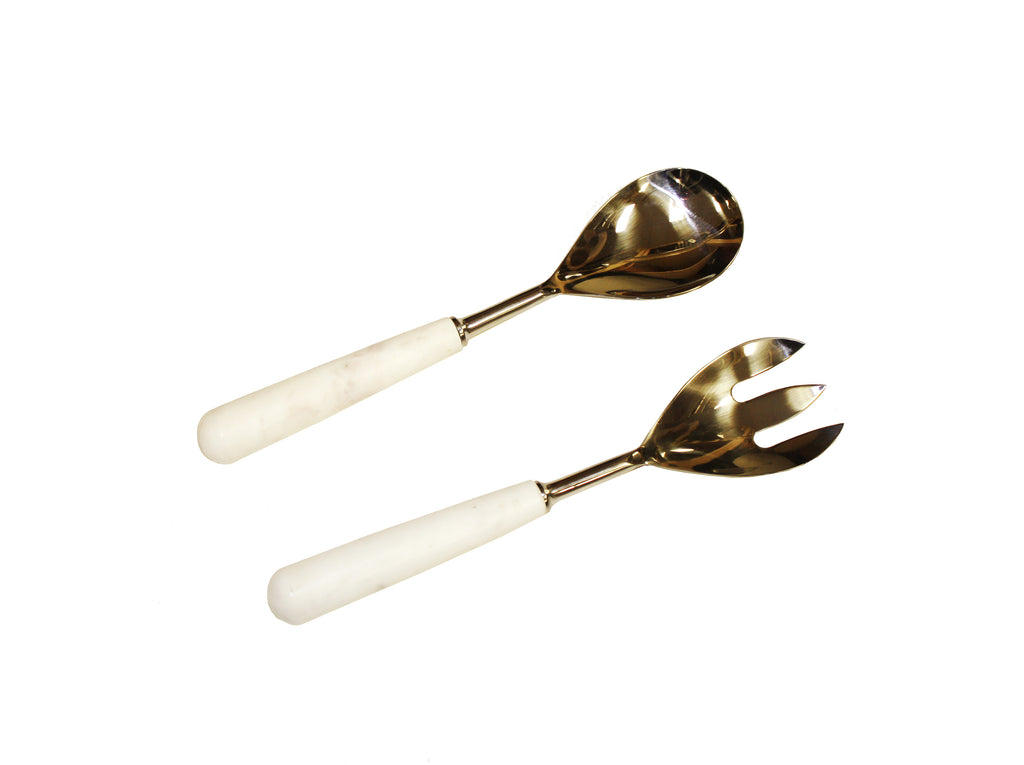 Zuccor Salad Servers, Stainless Steel Serving Utensils - Spoon and Fork for Serving , 11-inch Cooking Utensils Set with Hand Polished Marble Handle
---
The Stainless serving utensils set have ergonomically designed wide handles made with genuine Marble for comfort grip and to stay cool while cooking, serving or mixing. The shape of these serving spoons and salad forks make them ideal for large salad bowls or serving bowls.
Features:
 Zuccor mixing salad spoons and forks are 11 inches long.
These serving spoons are made with high grade stainless steel that makes our salad serving utensils suitable for all types of kitchen and dining decor. It has superior durability and is easy to sanitize and is corrosion resistant to various acids found in meats, milk, fruits and vegetables.
Our salad tongs are appropriate for tossing, cooking and serving salad, fruits, pasta or vegetables. They make for a perfect contemporary gift.
These high-class salad servers or salad tossers are rich with beautiful hand polished Marble. We recommend hand wash these dining room servers.
Care Instructions:
Not Dishwasher, Microwave or Oven-safe.
Hand washing is recommended.
Our Commitment:
With over half a century of experience in design and manufacturing of gourmet kitchenware, Zuccor is unsurpassed in their pursuit of bringing timeless, quality pieces to your home that are created by highly trained artisans and craftsmen.
---
Share this Product