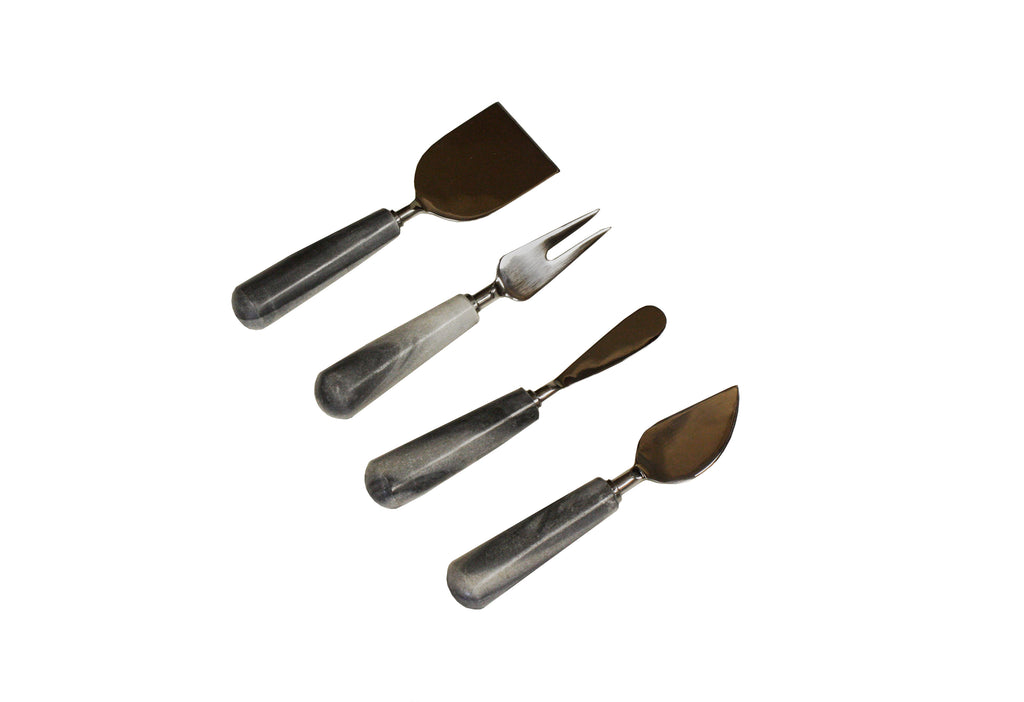 Zucor Premium 4-Piece Gray Marble Cheese Knife Set, Made with Hand Polished Marble and Stainless Steel
---
The Stainless serving utensils set have ergonomically designed wide handles made with genuine Marble for comfort grip and to stay cool while cooking, serving or mixing. The shape of these serving spoons and salad forks make them ideal for large salad bowls or serving bowls.
Features:
SLEEK DESIGN: This 4 piece cheese tool set is constructed from premium gray marble with stainless steel blades, sure to beautifully complement any kitchen or entertaining environment
SET OF FOUR: This tool set comes with 4 items; 2 knives, fork and spreader Not more fumbling with larger silverware unfit for spreading!
TAKE PRIDE IN CUTTING THE CHEESE: Great for all types of cheese Cut any type of cheese: hard, firm, semisoft, crumbly Gouda, cheddar, goat-- you name it, this set has you covered
GREAT HOUSEWARMING GIFT: The stunning marble design makes a great gift for housewarming or wedding parties Plus, they're easy to wash, while being light weight enough to easily to store in your kitchen cabinet
Specification:
Material: Stainless Steel & Marble
Size: 7 x 1.5 x 1
Applicable Occasions: Tabletop, Kitchen, Restaurant, Bread Shop
Care Instructions:
Not Dishwasher, Microwave or Oven-safe.
Hand washing is recommended.
Our Commitment:
With over half a century of experience in design and manufacturing of gourmet kitchenware, Zuccor is unsurpassed in their pursuit of bringing timeless, quality pieces to your home that are created by highly trained artisans and craftsmen.
---
Share this Product